Loving Teenagers with the Gospel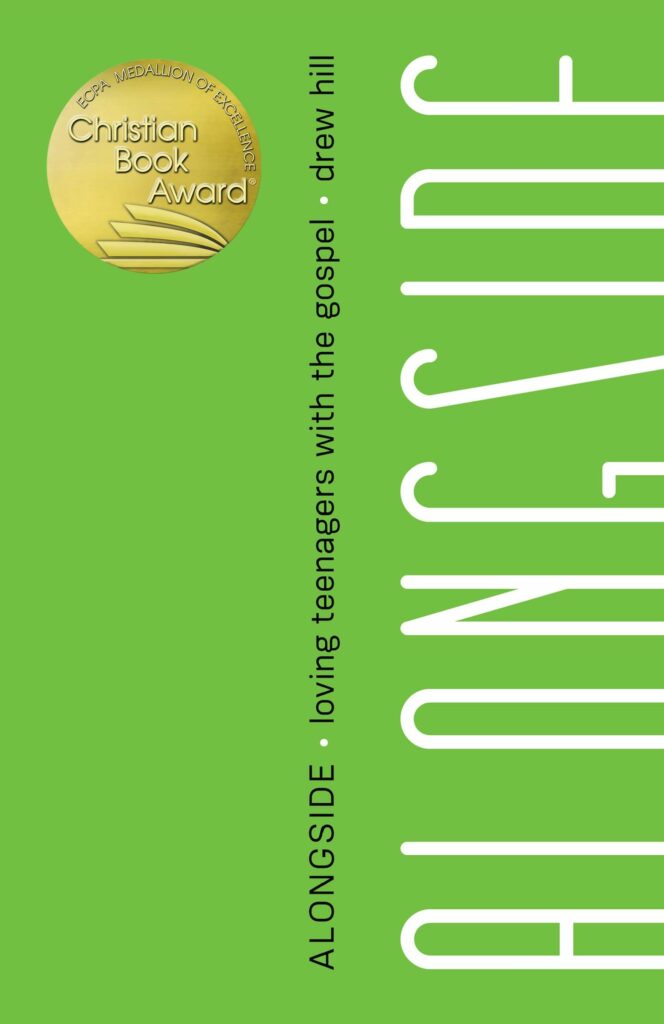 Paperback, 192 pages
Published August 20th 2018 by New Growth Press
ISBN 1945270896 (ISBN13: 9781945270895)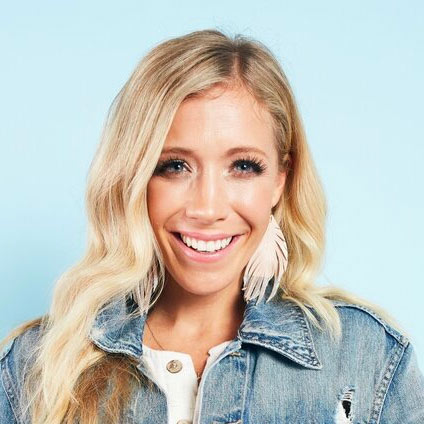 Alongside is a beautiful and practical companion for anyone who wants to learn how to better love the teenagers in their life.
Ellie Holcomb
Dove-Award winning singer/songwriter
Available at any of the following:
Alongside is a much-needed resource for both parents and those in youth ministry. In this transformative book, Drew Hill unpacks the challenges teenagers face and how youth leaders and parents can share the gospel with them at this crucial age. Full of practical insight and biblical knowledge, Alongside is an invitation to love teenagers well with the hope of the gospel.
Our teenage friends are full of questions and longings. They're trying to figure out who they are, where they belong, and if they matter during this pivotal time of development—all while facing new realities of loneliness and isolation, despite their social media followers.
Teenagers want to be chased, and Alongside brings scripture to life and helps parents and those in youth ministry practically connect the life of Jesus to the lives of their adolescent children and friends.
Through Scripture and captivating personal stories from years of experience working in youth ministry, Hill pulls back the curtain and invites readers to step into the unfiltered world of teenagers.
How do we start meaningful conversations with our teenage friends? How do we build trust across the dining room table? What would it look like to prayerfully cultivate a group of leaders or parents with a shared goal of seeing Christ transform the lives of teenagers in our communities? What does Jesus have to say about caring for our middle or high school friends and how can he use us in his plan to rescue them?
Alongside offers practical application and biblical truths to highlight the complexities of relational youth ministry, address the needs real teenagers encounter in their daily lives and engage their hearts rather than just their behavior. Hill explores what it looks like to not only share the love of Jesus with our teenage friends but to share our very lives with them as well.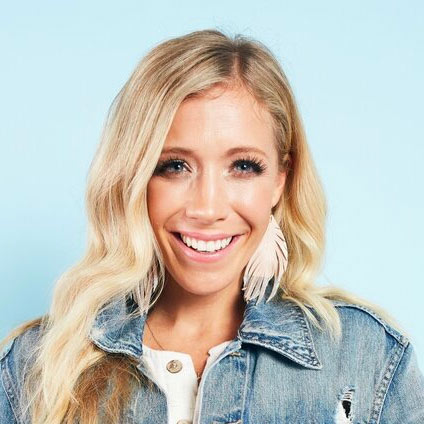 Alongside is a beautiful and practical companion for anyone who wants to learn how to better love the teenagers in their life. I found myself in tears as I read incredible real-life stories of the gospel breaking through the distractions, darkness, loneliness, and pain that often accompany adolescence. It tells the beautiful story of the gospel, and also offers tools that will help you communicate that story well as you walk alongside the teenagers in your life.
Ellie Holcomb
Dove-Award winning singer/songwriter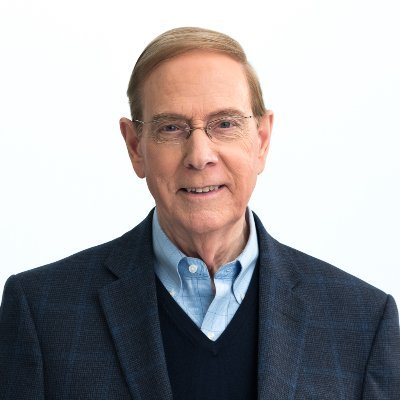 I highly recommend "Alongside" to all parents, teachers, youth ministers and anyone who has a concern for the well-being of adolescents. Drew Hill has invested his life in helping teenagers respond to the unconditional love of God and this excellent book offers practical help that will lead to their lives being forever changed.
Dr. Gary Chapman
Author of The Five Love Languages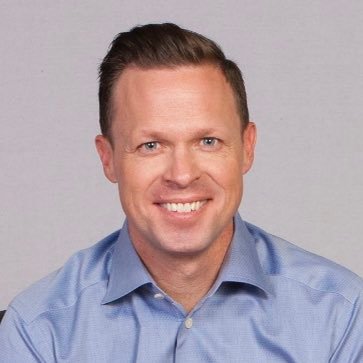 With raw real life examples from decades of working with teenagers, combined with Biblical and practical guidance, Alongside provides pathways to help all of us journey together with the rising generation toward genuine experiences of the gospel.
David Robbins
President & CEO, FamilyLife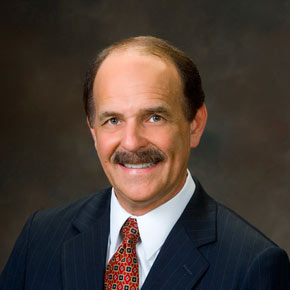 Drew Hill engagingly demonstrates that the incarnation is not just a central Christian doctrine. It's a model for how we share Jesus with teenagers. Alongside takes us on an authentic journey into the exciting yet perilous world of adolescence, making the case that sharing the gospel is not merely by words. "It's opening up our very lives," entering into their lives, as Jesus did. This is must reading for parents and youth workers!
Dennis P. Hollinger, Ph.D.
President of Gordon Conwell Theological Seminary
Drew Hill was my camp counselor 20 years ago. He has photos (read: blackmail) to prove it. Ever since I've known him, Drew's passion—and gift—has been bringing gospel grace to young adults. In Alongside: Loving Teenagers with the Gospel, Drew has distilled decades of youth-ministry experience into a resource that is funny, engaging, and profound. Whether you're a parent, pastor, youth leader, or teenager, I commend this book to you.
Matt Smethurst
Managing Editor, The Gospel Coalition
As a former youth pastor, Young Life leader, and someone who has parented two teenagers, "Alongside" brings me great encouragement. ​In a time when the youngest among us are receiving so many confusing signals from their leaders, Drew has helped us see that ministry to teenagers is both walking alongside and in front of them. Alongside is a fresh reminder of the tremendous opportunity parents and leaders have been given. It's an invitation to simply walk across the room, the street, and even the school parking lot​ and make a positive difference in someone's life​.​ I​'m looking forward to seeing the far-reaching impact this timely resource will have in the lives of teenagers and those who minister to them. ​ This book is a gift. I commend it to parents, pastors, lay leaders and most especially, our fearless heroes: those walking alongside teenagers in youth ministry.
The Most Rev. Dr. Foley Beach
Archbishop and Primate, The Anglican Church in North America
Alongside: Loving Teenagers with the Gospel" is a modern day primer for parents and youth workers. A must read for those who are serious about meeting teenagers where they are. Drew Hill's format of questions and a prayer is very compelling and helpful. Most of all, you can tell that Drew Hill is not just an author, he is someone who has given his life to this high calling of reaching teens for the Gospel.
Rev. Gail Ebersole
InterVarsity Christian Fellowship, Vice President- Eastern U.S.
Alongside is a great read for any parent or student leader who wants to effectively engage students with the gospel. With years of first hand experience working with middle school and high school students, Drew shares keen insights into the next generation while offering practical suggestions for leading students to find their identity in Christ. Really powerful.
J.D. Greear
Pastor of The Summit Church
I think for many of us, we can quickly forget what it felt like to be a teenager. I certainly had those moments as a Young Life leader while also trying to manage the intense world of professional sports. We forget the pressure to fit in, pressure to perform, and unrelenting messaging of how we just aren't quite enough. In Alongside, my friend Drew lays out a beautiful display of what it means to pursue young people, right where they are at. This book will equip anyone to impact the next generation with the heart of God.
Clint Gresham
Seattle Seahawks Super Bowl XLVIII Champion and best-selling author of "Becoming"
"Alongside" takes you on an amazing journey through the struggles and trials of being a teenager…and the joy that comes with walking alongside them and sharing the gospel. Having experienced this first hand as a lost teenager, then as a Young Life leader, and now a parent of 3 teenage boys, I promise you will want to take plenty of notes as you walk through Drew's compilation of stories, triumphs, struggles and truths. A great read!
Dave Alpern
President, Joe Gibbs Racing
Drew's book to help simplify communication with teenagers will change lives! He uses his years of experience and knowledge of God's Word to encourage parents and mentors to stop stressing about the small things. Alongside helps transform the principles of the Gospel into very practical ways to inspire the tender hearts of young people.
Dr. Joe White
President of Kanakuk Kamps
Alongside is an essential read for anyone who loves teenagers, and seeks to reach their hearts with the gospel. While full of practical advice, I was struck by how Drew Hill consistently points to God's power as our only hope. This book is for ordinary people who serve an extraordinary Savior who walks alongside us.
Matthew Smith
singer-songwriter, Indelible Grace